Website traffic is a must for any business to thrive on the internet. The success of an online business is based on the number of traffic it drives on the daily basis which is why this is very essential.
But getting traffic can be a super daunting thing to achieve which in a matter of short while, you might feel you lost the competitive battle against your competitors who have probably been in the game way longer before you as well as those who have perfected the tricks and hacks to ensuring a daily drive of massive traffic to their website.
But the fact is that any new website can get a massive traffic…only if! You have the budget to run ads and giveaways that will ultimately bring in a flock of crowd to your website but the problem is that this type of practice can only last for a while unless you have billions to spend on ads for 20 years.
But as a start up with little fund while you're probably the boostrap entrepreneur who wear literally numerous hats because of stringent budgets, there is the need to master the act of driving free website traffic by following this top 12 ideas which can surely guarantee your success in the game which is number-centric.
I'll assume you already know what traffic meant and you must have heard a little about search engine optimization which is also part of the most important thing to put in mind if you ever think about getting found on Google search result pages but over-reliance on Google can hurt your business success because the tech titan regularly update it's ranking algorithms and factors change from time to time which means what made you rank this month might kill your ranking position the following month.
So with that said, below are some of the 12 free website traffic ideas you need in 2020 to get you a good head start and boost your business and sales as the world is beginning to creep gently back into normalcy.
Join Facebook groups and create yours
And by the way, you can join our group on Facebook (Product Designers Hub). With that said, Facebook groups to me are still way more better than Facebook business pages because Groups are more of mingling with the like minded people.
What's more is the fact that people engage far more in Facebook groups more than they do in Facebook business pages which is something that is important to take note of.
That is why you should look for groups in your niche and join them on Facebook. One thing is to ensure you follow their guidelines and not spam the group but instead be a regular contributor who provides helpful tips that solves people's problems.
Also, consider creating your own group and link it up with your Facebook business page. The essence of the page is to build your own platform of followers and user base that engage. You can also look for one of the regular contributors of the group and add them as a member of the group to further lift the burden of constant moderation off your shoulder.
Facebook live can get you attentions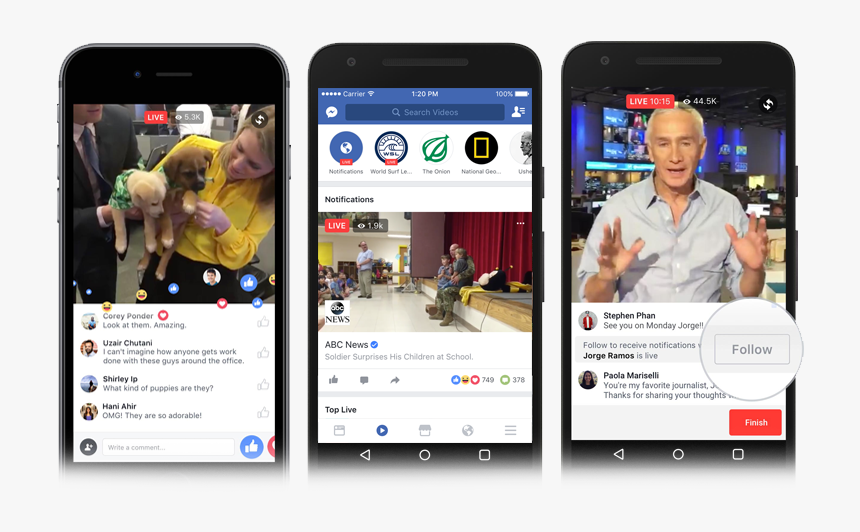 People aren't paying too much attention to Facebook live but there is more to gain from it believe me. The number of engagement through Facebook Live is usually much more than just throwing out some generic video content.
Remember the importance of this is to build trust and with a Facebook Live, your followers and group members are able to interact with you and one another.
This can be done periodically but the value you offer your audience is what will help grow your business online far better and usher in a larger traffic to your website which is definitely where you're going.
But do note that building website traffic is a journey and so building your platform won't just work just once unless you're so luck (I'll never right off the lucky part) but aside that you just have to grow your audience from scratch and Facebook Live is one of thge best ways to go about this.
Free traffic from Pinterest
Pinterest is more of a search engine just image-focused. Pinterest is very important if you're looking for ways to drive free website traffic in 2020. One thing that is important is to ensure that your image post are well designed and keyword-focused.
Also one way to maximize your chance is to join group boards as well as creating your own. Remember the aim is to reach as many people as possible with that, you can be assured to get people that will notice your content and click through to your website.
In order for that to happen, you need to offer value at the top. Great value is what people need and so ensure you market the values your business has to offer and give them the reason why they should click on your pin as well.
You need a YouTube channel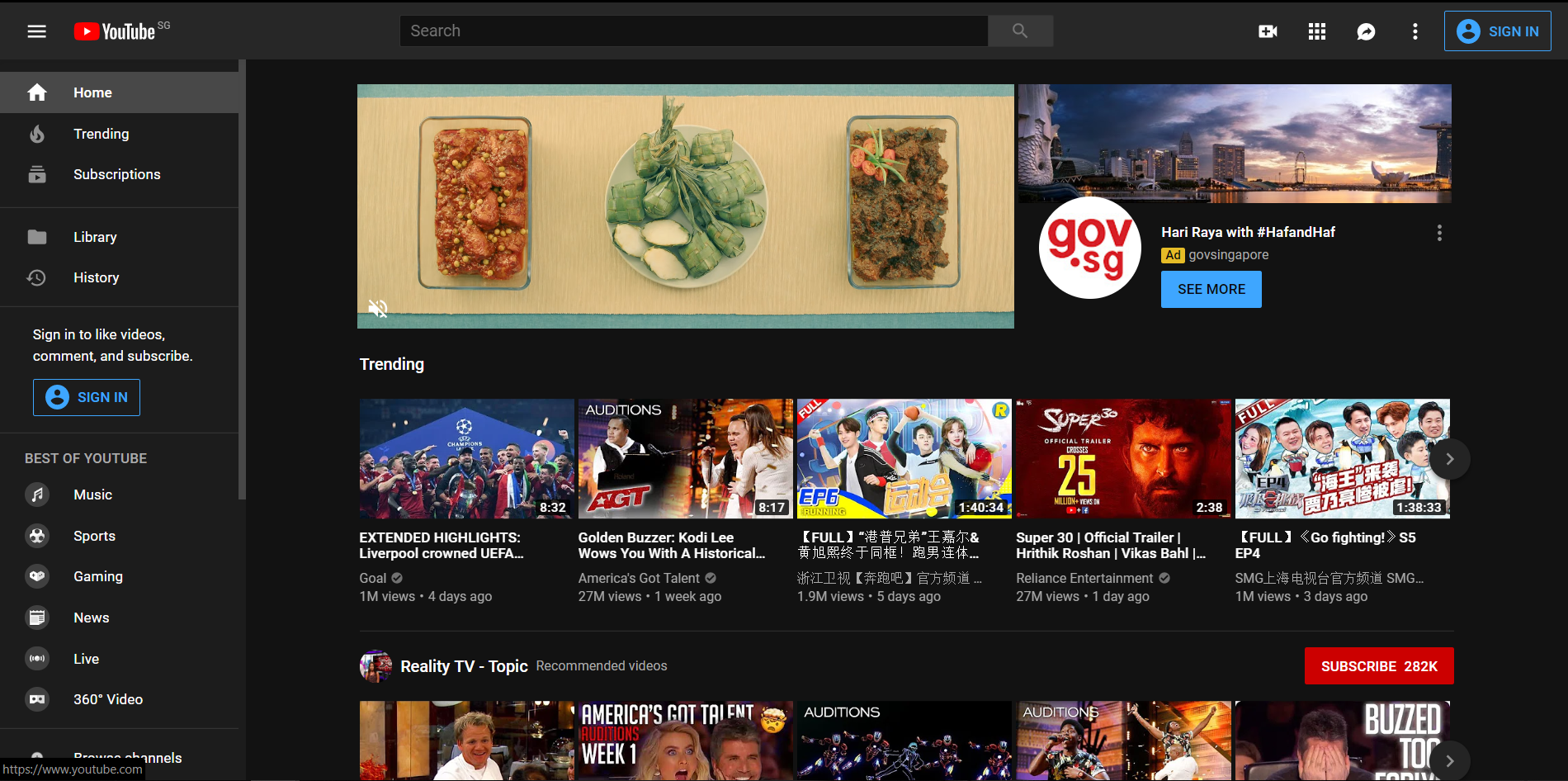 YouTube, owned by Google is among the top 10 most visited website in the entire world so imagine the kind of traffic you could get if you could hit he YouTube jackpot but the problem is that it doesn't just happen because you're dreaming it which is why you need to consider creating a YouTube channel which is 100% free.
You might say "But I don't look attractive" or "I don't speak well on cameras" or "I don't have budget and time to create sleek videos" well, you don't have to look good or even appear in your videos.
If you ask me how that is possible, you can either follow two approaches which is
Hire someone in Fiverr to do you a good voice over which you can then use to make some very quick video using free stock footage on sites like Pexels.
Use a Text to speech software and then make them with illustration videos you got using stock footage on Pexels or just buy a Doodle 2D illustrative video subscription like Toonly.
But what's more important is the fact that you're offering values to your viewers who can potentially become your customers if they think they can bet their dollar on you. It's a win-win situation whereby you get traffic to your website and still make money in the process because YouTube will pay you for how much views your website gets (that later).
Use Quora to your advantage
Quora is basically a question and answer social platform where you get to meet different experts and ask them question about almost anything from business to finances etc.
One way to maximize your potential and drive free website traffic to your website in 2020 is to try Quora out and unleash your expertise to the fullest.
How do you go about that? You simply start by surfing through the search by looking for questions that are commonly asked, and also which are popular because you don't want to pour too much on a question nobody cares about.
So you need to do a little bit of a dig which is looking at the metrics of the question you've chosen to answer and see how much views and answers the question had gotten. If it's over 10, then you can join in.
One important thing to note about answering questions on Quora is to ensure that your answers aren't spammy but helpful because spams will be ripped off the platform. Also, you need to ensure that your answers are indepth and you can then link to your website for more full in-depth.
Also ensure to add up images, graphs and even videos if possible all which will encourage the Quora algorithm to put you right at the top above the rest. That will definitely increase your answer views as well as reach and that will in turn drive you free website traffic.
You should guest blog
This practice just isn't dead yet which is why you need to take advantage of it. And if you wonder what Guest blogging is all about, this is basically reaching out to others in your niche especially those who have been there who have more audience than you do.
Offer to write them an outstanding post and if they agree, you can then link to some related content right within your own post.
One thing to note before going for a guest post is to ensure that you have some look-alike content that further explains the main one you're giving out. That way, a contextual link such as "these are the best alternatives to dash dash…" can take users to your own website where you've written a sub-post which is basically the follow-up to the main one on the guest blog you posted to.
You need lead magnet
This can be achieved through the creation of freebies or giveaways or incentives all which is meant to drive people onto your website as fast as possible. One important thing about following this route is that you ensure you deliver on your promises because it takes less than 1 second to unsubscribe from your email list.
Let your potential customers know that you care about them and there is value to gain if they ever subscribe to your email list and that is why you want to ensure you create a great landing page that can convert your audience easily.
Starting a podcast too is relevant
Podcast seems to still be the untapped traffic resources which very few people know about and Podcast is really a good source of traffic if you're serious about it.
One of the best ways to spice things up is to try and bring in experts in the industry to your show once in a while to discuss and this will signal your reputation to the people as an expert in the field and also get your website much more traffic.
You should also consider converting your content into audio format which users can always listen to whenever they're not reading that makes it easy for user to stick around much longer which will signal a good low-bounce rate to Google and that will have a positive impact on your ranking for said keywords.
Try to speak at an event
If you're lucky to land a TED talk then that's a good one and if you're called in for some speech at some local event or whatever, cease that opportunity to sell your website's value not to really spam but to explain show why people should listen to you and why anyone should consider you an expert in your industry and niche.
This way, you can pitch the goodness of the services you render as examples which can raise questions to attendees asking what your website's URL is and that in turn brings you more visitors. Remember that the word of mouth is one of the best forms of marketing.
Build links
This might be the top and most juicy part in getting free website traffic in 2020. The idea is to build back links to your website from sites that are like yours. To achieve this, you need to follow the link building techniques which includes broken link checking as well as plainly reaching out to site owners to link back to you.
What they want is a good resource for their own post which they can refer their audience to learn more about what they're talking about and if you provide that value, then you're golden.
Interview and be interviewed
Getting interviewed is super essential if you really want to gain authority in your niche and your industry and that is why this is essential. One other thing I found to be interesting about giving interviews or interviewing people is that you get to bring in an expert on to your platform which can further buttress whatever point you are already making about what type of trend you want your customers to follow.
Getting interviews shouldn't be hard to do but just send in a couple of emails to those in your industry and see if they agree. Also, you can look on for interview opportunities by entering search query on Google to see where you can get interviewed as a thought leader in your industry.
Create a periodic round-up post
This is especially great for websites that publishes news contents on the regular. The essence is to always publish stories based on what happened the previous week or month or day. It's basically just keeping everyone informed aboutt he latest in the industry.
Round up posts are usually just a combination of top posts all curated within one single post. This keep your audience in line and one of the best ways to drive traffic with this is to make them into a Pinterest post or slides in Slideshare as well as mini post as with the case of Instagram.
And that is it. I hope I've been able to help you one way or the other. Meanwhile, 'll another extensive guide to traffic hack in 2020 in coming weeks so do well to subscribe to our newsletter to get alerted each time we publish a helpful tip on traffic on here.